Appointments System
Why are GP Practices still working differently?
CURRENTLY OUR ONLINE APPOINTMENT BOOKING AS BEEN SUSPENDED
We apologise for the inconvience of suspending this service but due to the current Covid-19 pandemic it is very important for both patients and staff that we triage and monitor any access to the building. Thank you for your continued co-operation and understanding.
Our standard appointments are 10 minutes.
Urgent appointments may be less.
Standard Appointments are offered between:
Mornings 08:00 – 13:00
Evenings 13:00 – 17.45
Please check each surgery for start time.
All cases are currently assessed on the day.
As is the case across the country, our surgery is very busy. So to try to be more efficient and hopefully get you assessed more rapidly, our receptionists are trained as care navigators and they may ask you questions to try and determine how best to help you. You will then be contacted by one of the doctors or nurses for an appointment.
In most cases the doctor or nurse will initially telephone you for you consultation. They may also offer a video consultation with your consent. If after your initial contact with the doctor or nurse, you need to have a face to face consultation, they will advise you when this is and how to access the surgery. We are seeing patients for face to face appointments as appropriate, with appropriate safeguards. This is to ensure you and all of our other patients who will be attending are kept safe during this current pandemic and beyond.
If you condition is non urgent you may be asked to call back another day, however if it is URGENT then you will always be contacted by a clinician.
We would ask if it is urgent please try to call the surgery before 11.00am each day.
EXTENDED HOURS
Some of our services which require face to face appointments are being offered to patients from 7.15am each morning, however these wil be pre-booked for you in advance.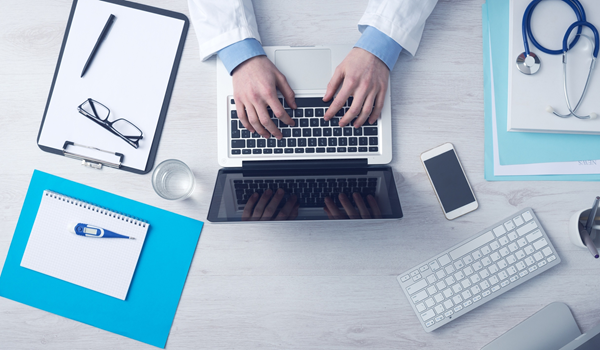 Telephone Access
Appointments: If you require an appointment please telephone the surgery from 8:00 am onwards. if it is urgent please try to contact us before 11:00am.
Prescriptions: Please order prescriptions after 11:00am
Test Results: The surgery will contact you if your results come back and need any further intervention. However if you wish to obtain any test results please call the surgery between 1:00pm and 3:00pm
Please help us by:
Ensure we hold the correct telphone contact details for you.
Be available for your telephone/video appointment.
Tell us if you need to cancel.
Call for a home visit before 10:00.
Extended Access
GP CARE WAKEFIELD is an extended hours service owned and operated cooperatively by all Wakefield GP Practices to cover the entire population of the Wakefield District when the surgery closes.
It operates:
18:00 – 22:00 Monday to Friday.
09:00 – 15:00 Saturdays, Sundays and Bank Holidays.
Telephones will be automatically diverted during operating hours. Outside of these times please telephone 111 or ring back during normal surgery hours if your need is not urgent.
Following triage of your problem, if deemed appropriate the service will offer you a GP appointment at Trinity Medical Centre or Pontefract General Infirmary.
There needs to be shared consent in place for the service to be able to provide safe care therefore please ensure you give explicit record sharing consent when accepting an appointment with the service. Patients who prefer not to give shared consent cannot access this service.
The service is not available for routine matters such as repeat prescriptions.
Routine care by HCA/Nurse
In addition to the above, during 18:00 & 20:00 Monday to Friday, and 09:00 & 13:00 on Saturdays, Sundays and Bank Holidays, patients can be seen for routine annual review of Heart Disease, Diabetes, COPD, Asthma & Stroke but only if you are well controlled and your condition is stable. Other routine nurse care includes:
Blood tests
Routine ECG (not chest pain)
Spirometry
Review of contraception pill
Repeat depo injection
Smears
B12 injection
Removal of sutures and clips
For more information, please ask at reception.
Home Visits
If possible please try to telephone reception before 10am if you require a home visit.
A doctor or nurse may phone you back as it may be that your problem can be dealt with by telephone advice, or that it would be more appropriate to send a nurse, or indeed arrange a hospital attendance.
House visits are only available for patients who are housebound because of illness or disability. We cannot guarantee which doctor will be visiting you if appropriate.
Please remember that several patients can be seen in the practice in the time that it takes to make one home visit. There are also better facilities for examining and treating patients at the surgery.
Cancel an Appointment
It is important that you inform the reception staff if you are unable to attend your appointment, this will allow that appointment to be offered to another patient. If you fail to notify the Practice that you are unable to attend, you will be sent a letter informing you that you have defaulted from your appointment. Persistent defaulters maybe removed from the list.
You can cancel your appointment by telephone or you may email: henrymoore.clinic@nhs.net
Text Reminder Service
We have a texting service which allows you to receive confirmation and reminders about your appointments.
Please remember to update your contact details with us when you change address, telephone numbers and email address.
Teaching and Training The Future!
This is a teaching practice for future GP's. There will usually be Registrars in training with the practice for a period of 6-12 months.
As part of the training requirement, a consultation may from time to time be recorded by video. This would only be with the patients consent.
Our trainers are Dr Matthew Blackamore and Dr Nicola Williams.
We also have medical students from the University of Leeds on attachment to our practice. They are supervised by Dr Joanne Blackamore.